Net Distribution Exercise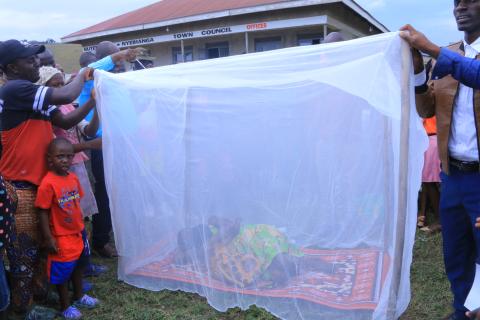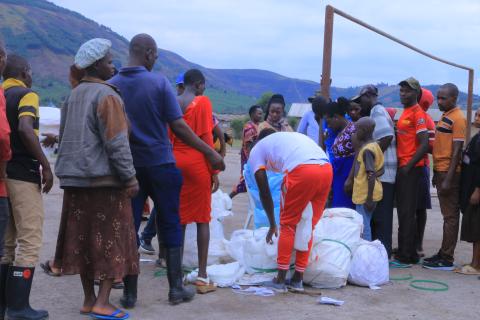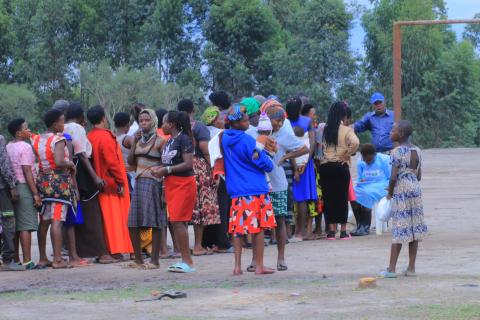 Rwampara District kicks off the distribution of long-lasting Insecticide nets.
In a bid to curb the spread of malaria in the country Government of Uganda through the Ministry of Health has kick started the distribution of long-lasting insecticide nets to residents of Rwampara district.
Tuhairwe Jackson, the town clerk of Nyeihanga -Buteraniro town council informed Ministry officials that the nets distributed in Nyeihanga town council are not enough compared to the population they have thus asking the government to add them more.
In the same context, Sinya John Michael the district health Officer wants people to cherish the intervention since malaria is in the top four diseases that lead the prevalence in the district stressing that this will create relief in facilities that have been overwhelmed with numbers of people who are positively diagnosed with Malaria.
Presiding over the launch, Emmanuel Ainebyoona the Ministry of Health Spokesperson, challenged the leadership to spearhead the monitoring and sensitization of the public for better use of these nets. Emmanuel however urged people to make the mosquito nets serve the purpose articulating that government and donors invest a lot a reason why the intervention should not be taken for granted. He further tasked the DHO to write a report and send it to the Ministry to see whether they could get more nets for those who did not receive them. 
Kirungi Brenda mother of three and one of the beneficiaries thanked the government for the provision of the mosquito nets and promised to use them correctly to fight the spread of malaria in the country 
Meanwhile, Bogyererwa William, the District internal security officer highlighted that people who misuse the nets for fishing mudfish and other activities will be arrested and punished accordingly. 
Rwampara district received over 81600 nets and 15,500 of the population will benefit from the third wave distribution of the nets
Monday, September 11, 2023